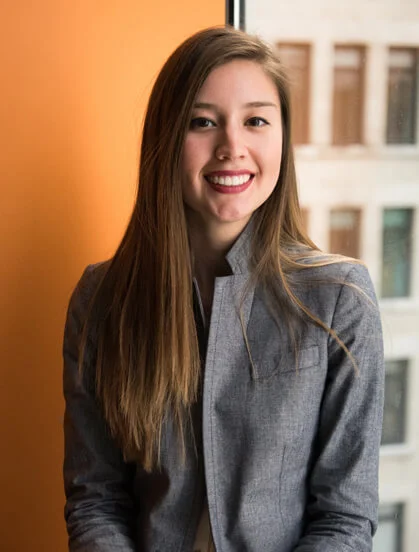 Have a Greater Interview Experience
Minimize surprises and increase your odds of success.
No more guessing about salary, job details, or the interview process. With Operwell, all Candidates and Hiring Managers may enter every interview knowing where the other stands on key details. Experience the power of full-disclosure.
Work from anywhere
Whether you prefer remote, hybrid, or fully in-office; Operwell will connect you directly with hiring managers at leading tech companies
An Advanced Applicant Tracking System (ATS)
Whether you're a hiring-team of one or 1,000; Operwell makes it easy to hire the right candidate for every role. Easily collaborate with your team to find then evaluate candidates, gather fair and consistent feedback, check for unconscious bias, and decide who's the best fit, all in one system.
Understanding Corp-to-Corp Jobs
Built for Staffing Agencies, Job Applicants, and Hiring Managers
Corp to Corp (C2C) job contracts describe a business relationship where one company (the Hiring Manager) will hire another company (the Staffing Agency) to work as an independent contractor to complete a job or project. The Staffing Agency will assign a Consultant (the Job Applicant) to perform the actual tasks. In a Corp to Corp job contract, the Job Applicant is not an employee of the Hiring company, but instead, they are an employee of the Staffing Agency who is then paid by the hiring company for the work they perform.
Streamline Workflows from 'Interview' to 'Contracting'
We integrate Applicant Tracking seamlessly with Contract Management to ensure end-to-end efficiency in your recruiting experience.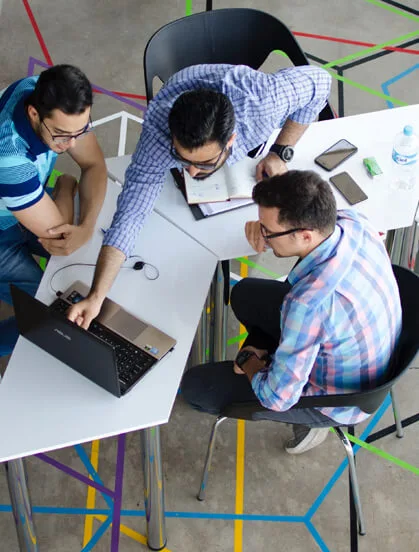 Working Process
How It Works

01
Create your profile.
Tell us about your skillset, work history, and what you desire in your next role. You can connect your LinkedIn or upload your resume to quickly transfer your employment history.

02
Companies apply
to you.
a.We match Candidate Skillsets to the Hiring Manager's Job Descriptions, so that all sides are always connecting with the best opportunities.

03
Choose, interview,
and accept.
Compare opportunities side by side then say "yes" to the ones that best match your objectives and fit. Operwell can even work side-by-side with you as to decide between your options.

04
Sign Contracts and then Candidate Onboard
Accepted offers and the corresponding contracts are automatically routed to authorized signatories within each organization. Is there an item you need to discuss? You may speak to all parties involved in any contract directly within the Operwell platform to give you the best chance at long-term success.
Why Choose a Corp-to-Corp Job?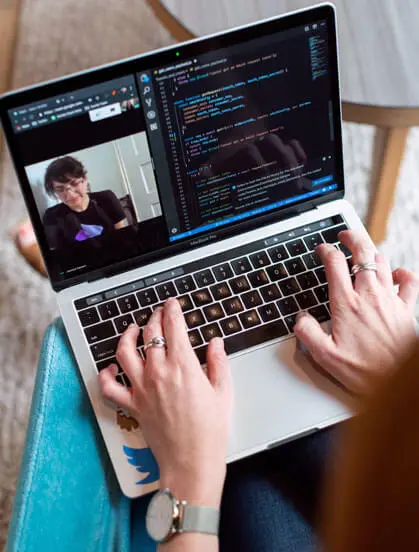 Candidates Control their
Future
Flexibility
Corp to Corp jobs may offer a great deal of flexibility in terms of your work schedule and project assignments; with opportunities to work remotely, fully on-site, or on a hybrid schedule.
Higher pay
Contractors are often paid a higher rate than full-time employees. Additionally, contractors are usually paid on a project basis, so they can earn more if they complete projects quickly or take on multiple assignments.
Career Growth
C2C jobs can be a great way to build skills and experience in a particular industry or field. By working on different projects and with different clients; contractors can gain exposure to new technologies, business practices, and industries, which can help them build their expertise and advance their careers.
For Hiring Managers, the Benefits are Powerful.
Speed, Speed, Speed
Operwell may reduce your time moving leads into jobs-filled from 6 weeks to 1 week.
Cost Savings
For Hiring Managers, C2C contracts can reduce administrative tasks and be more cost-effective than hiring a full-time employee, as the company is not responsible for benefits and various employment taxes.
Access to specialized talent:
Hiring managers may use C2C job contracts to access specialized talent that is not readily available within their organization or the local job market.
Reduced administrative burden:
C2C contracts may offer Hiring Managers greater flexibility in terms of the duration of the employment contracts, allowing companies to bring in contractors for specific timeframes.